J U R O R ' S I N F O
r o b e r t a

b e r m a n
I am on a personal path that is a two-way street. Creating sculptures for and with a community is a profound joy. So often I do my work in solitude, and it mostly accumulates and collects dust. It is deeply satisfying to have my art be a part of the public's day. Be a part of the earth's landscape. I even prefer the bird-droppings to the dust.
I was heartened when I heard Sydney Pollack advise Frank Gehry: "Don't expect to change the whole world with your art. Just look for the niches that you can affect positively."
---
Roberta Berman was born in Newport, R.I. around the corner from the original Newport Jazz and Folk festivals. To witness this slice of music history as well as to experience her small, homogeneous town turn into a multi-cultural gathering every summer, created an indelible impression that is reflected in her inter-active artform, Percussive Sculptures, an artistic path that melds the mediums she loves: sculpture, drawing and music.
Like jazz, each sculpture is both premeditated and improvisational, incorporating structural forms of ancient-styled instruments with her personal, sculptural journey. While the sculpture emerges, it finds its own voice, a palette of pitches and textures. Viewers are invited to explore them. Performance artists are invited to compose with them.
Berman exhibits in traditional and untraditional settings: galleries, jazz clubs, television, theatres, hospitals, parks, colleges and homes. She has had both solo and group exhibits/performances/jam sessions in and around New York City and abroad, including The Gallery at Lincoln Center, Studio Gallery 88, The Museum of Natural History/Kwanza Festival®), Schomburg Museum, The Vivien Beaumont Theatre/Marie Christine, Brooklyn Academy of Music/Force of Nature Dance Co.; Bank Street College/Jazz with Sculpture, a collaboration with percussionist, David Pleasant, often joined by vocalist, Miles Griffith; The University of Haifa, Israel/ performance & lecture about Jazz with Sculpture collaboration, Experimentation Festival, Brooklyn Waterfront Artists Coalition/performance with Paula Jeanine, lyricist, musician.
Percussive Sculptures was also the stage set for phatLiterature,a literary T.V. series aired nationwide on cable TV, which includes her video biography, Visual Signatures. Her work is also featured on Noggin network, Jack's Big Music Show, with Pleasant's RiddimAthon!TMInc.
Sculpture-inspired choreography is the basis of her Improvisational collaboration with dancer/mime, Karen Montanaro. That work led to the Site-Sculpture series, "The Dance Company". The first piece, "Black and Blue", was installed in Morningside Gardens, NYC on July 2009. "The community now wants as many sculptures as I can produce. The next piece, an homage to Merce Cunningham, is in progress now. The community across the street, The Grant Houses, recently voted to have one of my sculptures Dance Across the Street. My goal is for my work to unify and beautify the neighborhoods, especially ones that are often neglected, such as the NYCHA Housing Developments, which have an abundance of land perfect for sculpture installations."
---
See clip from documentary film by Dylan Morgan, "The Making of "The Dance Company" sculpture series, featuring Black and Blue:
SEPT 2010 COMPETITION THEME:
c i t y s c a p e s

Art that relates to your birthplace, your current surroundings or the city that has captured your heart.
Berman is also an art educator with a MS. Ed. in Leadership in the Arts. At Bank Street College and School for Children she created and implements a developmentally appropriate, inter-disciplinary sculpture and musical instrument-making curricula for ages K-8, for all learning styles, including those with physical challenges. She also teaches graduate students, teachers and administrators, in the private and public schools, how to create and teach sculpture in any setting with any budget. She often collaborates with artists and educators in a variety of disciplines.
Roberta is also a member of the Bank Street College Exhibit Committee - scheduling, curating and installing exhibitions in the Bank Street College lobby gallery. She also serves as co-chair of the Alex Cohen Performing Arts fund committee, helping choose and facilitate the performances and residencies each year.
---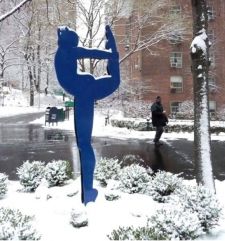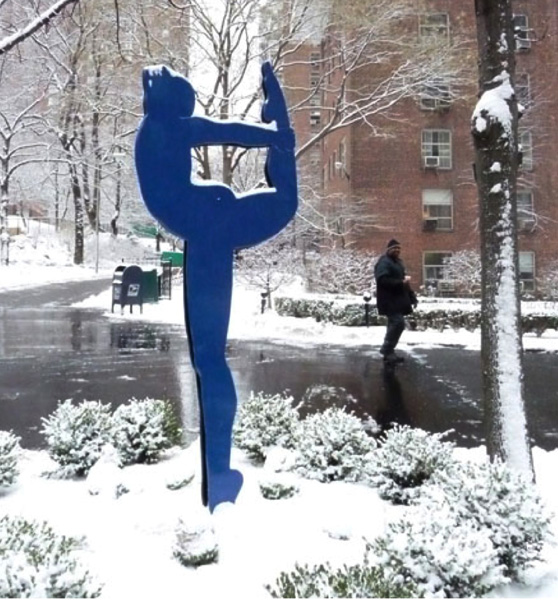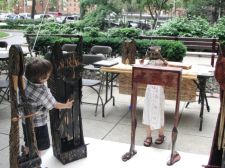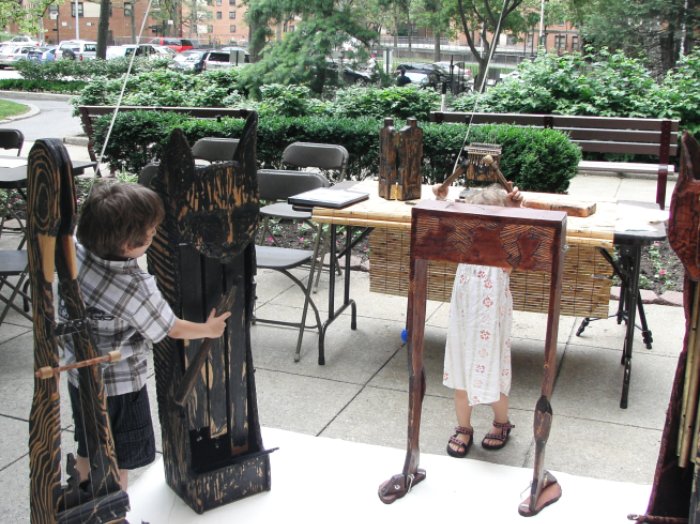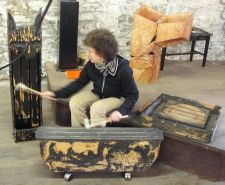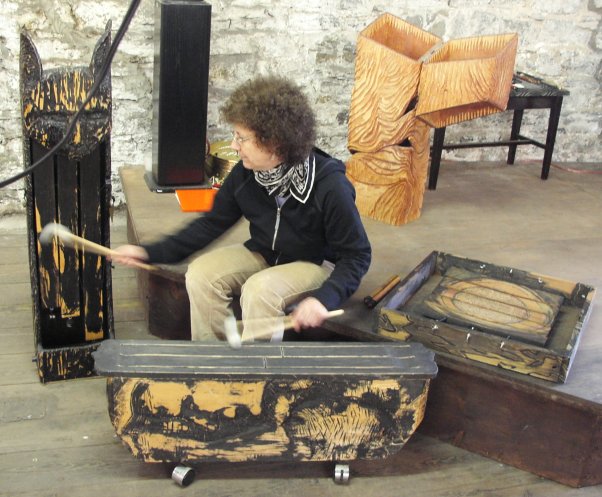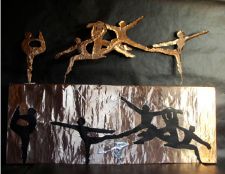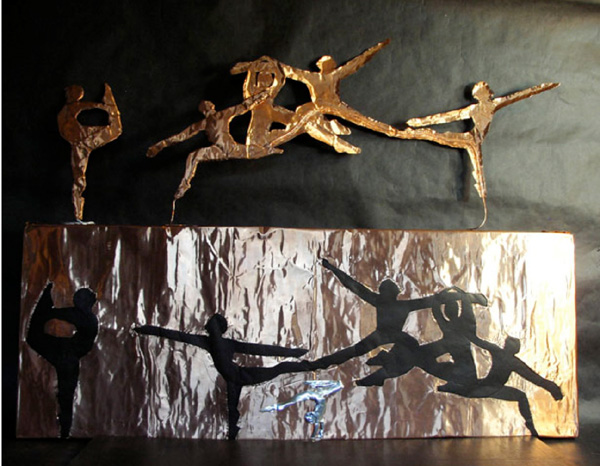 See more of Roberta Berman's work at International Sculpture Center